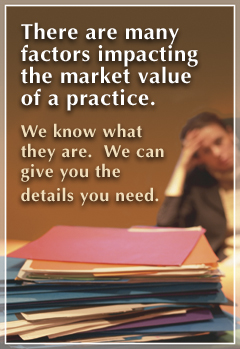 Terry Flanagan worked
closely with me to value
my target practice.
I was comfortable
with the deal and felt
I was in good hands.

Why a Business Valuation or Appraisal?
At some time, most business owners will need to determine business value for one of these reasons:
All business owners face "key" decisions that require them to make crucial decisions. Every owner's situation is unique. Those who make the right choices prosper. Owners that make the wrong choices often face shattering consequences. The difference is information.
Whether the information is needed for the division of assets in a divorce settlement, applying for a small business loan, completing estate plans or buying or selling a business, owners with accurate information make better decisions. An appraisal or valuation by a highly qualified third party provides information about business value.
A valuation report provides critical information to all parties when a change in your business is being contemplated. During a change in ownership, partnership leading to a buy-in, re-financing, financial and estate planning, or in a divorce settlement, a Circumference business appraisal will ensure that the correct standard and premise of value is used for all transactions.
Specific Types of Business Appraisals